Designed and manufactured in house by our experienced team our new Panther Series II Low Loader range has been developed for the mining industry with safety and ease of operation as its key focus.
Piacentini & Son work with clients to accommodate their specific requirements. Our Low Loaders range from 80,000kg up to 1,000,000kg payload and can be customised for a particular selection of earthmoving and mining equipment as well as specific conditions on the mine site.
Benefits
Customised to meet client's site specific requirements
Superior safety features and ease of operation
Improved operational efficiencies and cycle time
Outstanding and proven engineering excellence
Cost effective and reliable solution
Well suited to autonomous operation
Design Features
Designed and constructed to withstand the toughest mining conditions
Seamless transition from ramp to platform, eliminating pivot points during loading and unloading
Full width ground contact for enhanced stability during loading and unloading
Optimised trailer length and high ground clearance for superior mobility around sites
Short load and unload times
Remote controlled trailer raising and lowering function for safe operation
Incorporated wet brake system
Manufactured using OEM components ensuring a reliable global supply chain
Park brake integrated pneumatic access system for safe access and egress on both sides
Handrailed environment for safe operator access and egress from loaded machine to ground level
Modular design reducing shipping and installation costs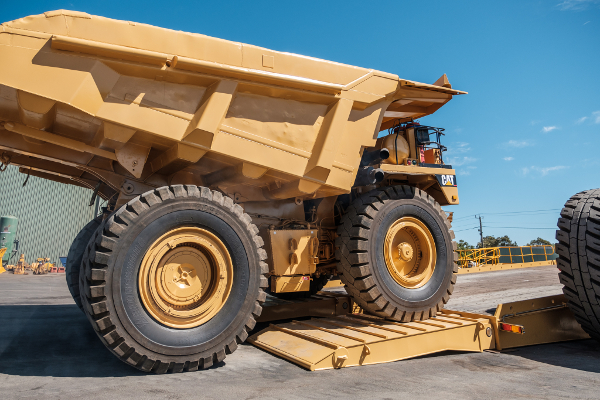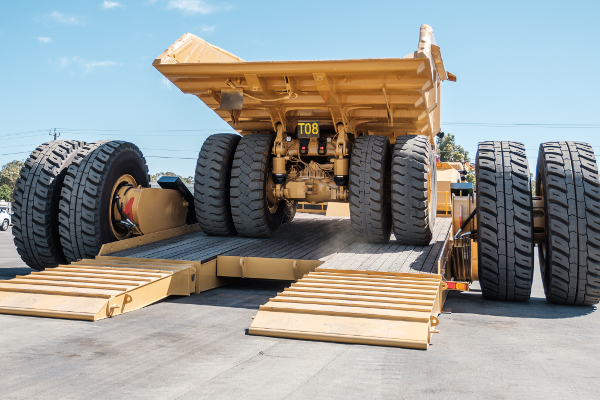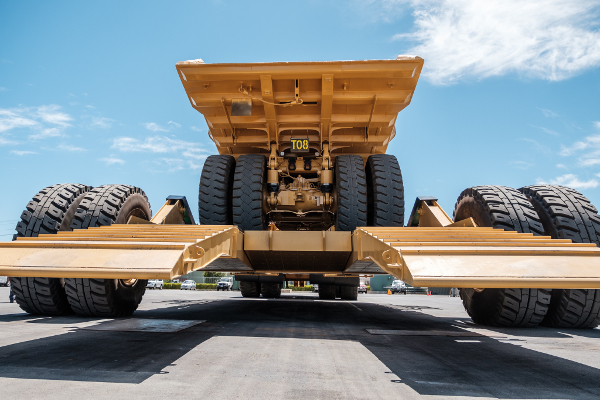 Concept
Rear Axle Rotation System (RARS) - a concept developed by Piacentini & Son with safety, ease of use and productivity as its focus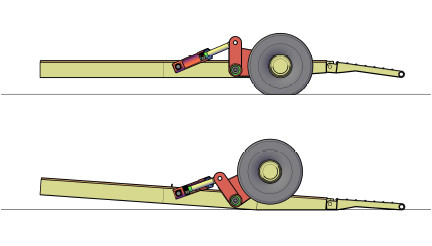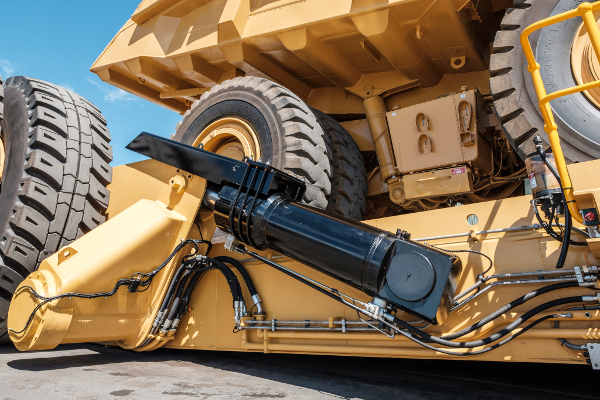 Design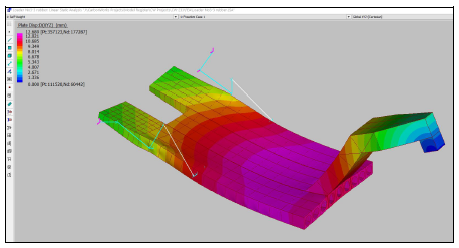 Piacentini & Son Mechanical Engineering and Drafting Department utilising the latest design and drafting software
Design optimisation using Finite Element Analysis (FEA)
Stress relieving of fabricated components
Compliance to Australian Standards
Manufacture and Construction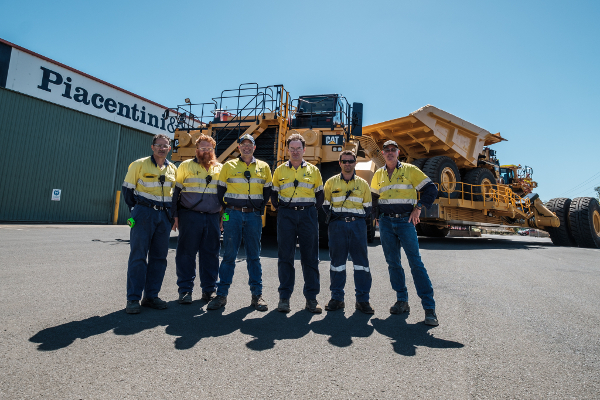 Fabrication and pre-assembly completed by Piacentini's highly skilled work force at their Picton workshop located in Bunbury, Western Australia
Quality workmanship and attention to detail guarantees an exceptional product
Product Range
Currently we have models ranging from 80,000kg up to 1,000,000kg payload.